The competition is huge in the web design marketplace, but there are still hundreds of potential projects popping up daily. With the right focus on sources of leads which can easily bring you new clients, you will stay busy all year long. But things change fast and the way you find new web design clients changes every year. What worked last year may not bring you clients today, and popular social media places, even if seen as a potential source of new clients, are not always where you want to invest your time.
Below I list the most popular sources of potential web design clients and my opinion if they still work in today's market.
---
AdWords
NO. It doesn't really work, especially if you are starting your freelancing career. Paying radical amounts per click is not gonna fly. AdWords could be an option for established companies with a solid marketing plan and big budget. This also applies to advertising on other platforms such as Twitter, Facebook and LinkedIn.
On the other hand, Google Maps  is where you should list your business.  It calls Google Places and while it won't bring you many clients, it will look good if a person searches for your address on Google Maps and finds you listed as a business.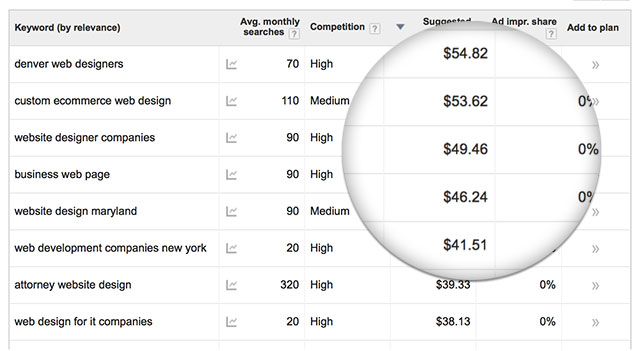 ---
SEO
NO. Not really. Don't get me wrong, you should keep your site optimized for local keywords related to web design and you should keep your blog updated. But, you should not count on getting clients from this channel. Even if you manage to make it work – keep in mind this is a VERY unstable source of business (I learned this the hard way). I love big G, but I try to keep my business independent from them as much as possible.
---
Job boards
Yes. Sure, you will find a lot of garbage and spam, but you can also find really good clients. Indeed, even though I have been in business for many years, I still find solid clients on job boards (by 'solid' I mean non-asshole clients with a +$5k budget). In fact, a good conversion from this channel inspired me to create Area301 Leads Aggregator in the first place.
---
Friends and family
NO. Keep your friends/family and business completely separate.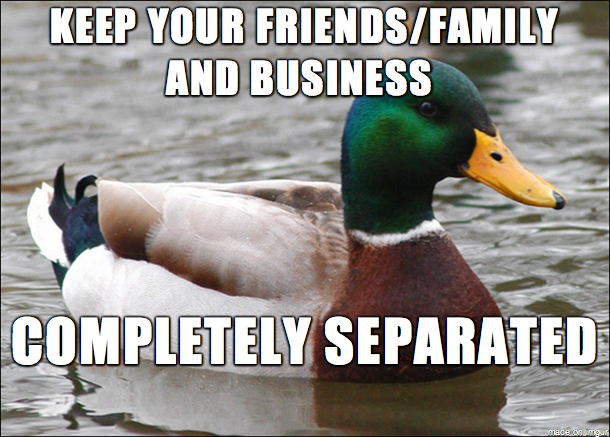 ---
Referrals from clients
YES. This will not be a main source of leads in the very beginning of your freelance career, but in the long run you want this to be your biggest source of new projects.
---
Refferals from client websites
YES. Always add a link to your portfolio on the bottom of the homepage (Designed by NameOfTheCompany). Important to keep in mind for SEO purposes:
make the link nofollow (<a rel="nofollow" href="..">)
keep this link only on the homepage in the footer section
make anchor text to be a name of your company, do not use keywords such as Web Design Company
Example:  Designed by <a href="http://www.area301.com" title="Web Design New York Freelancer" rel="nofollow" target="_blank">Area301</a>
---
Cold calling
NO. It doesn't work anymore. Do not annoy people with those kind of calls!
---
Paper Yellow Pages
NO! Don't even think about that.
---
Print Advertising
NO. There is very little chance that the readers who see your ad (in a newspaper or on a flyer) will be the people who need your service. This strategy works for brand awareness, so you need to be a big company like GoDaddy, or a big web design studio to take advantage of it.
---
Meetups
YES. It works to some extent, but you need some luck with finding good gatherings, consistency in attending meetups and smart selection of events to attend. Living in NYC gives me many options and there are always some meetups going on. But not all of them are good and many turn out to be a waste of time. Too often people go to business meetups with a bunch of business cards and the idea of finding clients. Instead, you should go to meetups to network, learn about other businesses, discover how other industries are handling issues and hear what is going on in the market. This is a great way to research what a local market struggles with, what business owners need, etc. Do not go to meetups with a pitch to make a sale, and you may find opportunities present themselves.
My recommendations for tech oriented meetups in NYC: I love CTO School and NY Tech Meetup. FYI: I do not recommend meetups by Google. They serve free food and have smart engineers, but most meetups they organize are not useful for developers and designers. I attended about 6 meetups by Google and all of them were a failure. They go through topics very quickly and without details, so as a developer I had no chance to learn.
---
Portfolio sites such as behance.net
NO. You should have an account there and place some of your best work, but do not count on clients from this source. Unless you are REALLY good.
---
Spammy cold email blast
No. It worked in early 2000, but not anymore.
---
Partnership with other designers, print shop etc.
YES. But it is not easy to find a good partner, and there is a dark-side – a typical commission is between 10% to 20% of the final project budget.
---
Matchist.com
YES. Did you hear of this site? A very nice service, which screens you before letting you sign-up. But when you are accepted, you will get a couple of good quality leads (budgets +$60/hour) monthly from them. Within 5 months being listed on this site, I got two quality clients who I am still working with.
---
Google Helpout
NO. Based on my experience there is not much demand on this platform even for free consultations. There is also a lot of competition and by the end of the day you offer a free service (yes, you can charge for your time, but I don't see this as a good option as Google Helpout is not popular enough to drive potential clients here). I wouldn't waste time on this site.
---
Social Media
NO.
Facebook is for family pics.
Twitter has a lot of noise and it is hard to find some leads. Although we have recently implemented Twitter into Area301 as a source of leads, I personally do not have good results finding clients here.
Posting your updates and participating in groups discussions on LinkedIn can bring you some web design clients, but the hours you need to invest into does not equate to a good ROI.
G+ does not really exist anymore, and mostly this is where you find tech people who will teach you how to make a website, not business people who need one.
---
SUMMARY
Best to get clients:
Job Boards
Referrals from clients
Referrals from clients websites
Partnerships with other businesses
Matchist
Not so great leads sources:
AdWords
SEO
Friends and Family
Meetups
No clients out here:
Cold calling
Paper yellow pages
Google Helpout
Print advertising
Portfolio sites
spammy cold email blast
social media